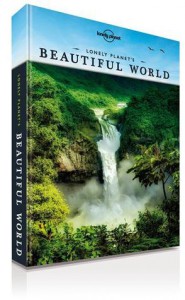 This and other photography books.
Stunning. Perfect. Absolutely mind-blowing. Breathtaking.
All of these and more apply to the photographs, some of which are simply the most beautiful nature photography I've seen. There are two reasons why I dropped a star: the introduction makes a big deal about the groupings and how they're meant to make you think about the pictures. So I was trying, but they had some weird choices, like trees in community or sharks in space. I had to stop thinking and just enjoy the photographs to really start digging this, but I wish the introduction hadn't put that into my head.
Secondly, this is not ideal as a PDF. I knew it might not be, but it was jarring to see photographs that were clearly spread across two pages split apart, the first half on top and the second half on the bottom. Again, I stopped thinking of them as one picture, and even taking half a picture as it's own image? These were gorgeous.
Some of the pictures were so perfect they looked unreal, the pastels, the flares of color, everything. The compositions, while spontaneous, were so unbelievably perfect some of these looked staged. I hate knocking this down to a four, but there were issues.
I'm getting through some photography books. I still feel crappy enough that text-based books aren't something I can focus on right now, and I can't sleep after that last nap. This kept my attention and was so beautiful, it distracted me from the creeping suspicion that my body is horribly angry, and it's been building up for a while, and it's taking it all out on me in one fell swoop.